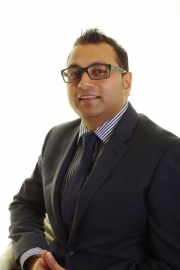 Ash Patel, Financial Adviser & Pension Transfer Specialist
Tel.
07740 370426
Email.
ashvin.patelcamarguewealth.com
I am a Chartered Financial Planner and I work with clients in Lancashire, Greater Manchester and Cheshire. I specialise in retirement planning, investment planning, and individual and family protection planning (i.e. life, critical illness, mortgage protection, etc.).

My professional and friendly approach to financial planning, paired with my ability to explain complex subjects in simple, jargon-free terms is always well-received by my clients. I build strong long lasting relationships with them by providing a honest, reliable and efficient service, and communicate with clients regularly as I feel this is the key to mutual success.

In my spare time I enjoy being with my family, and love playing football and watching movies with my two young sons.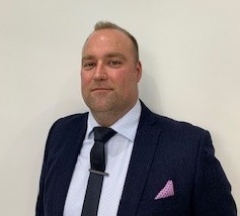 Ashley Blackmore, Financial Adviser & Pension Transfer Specialist
Tel.
07725 952279
Email.
ashley.blackmorecamarguewealth.com
My name is Ashley and I am a Chartered Financial Adviser with additional Pension Transfer Specialist and Long Term Care Planning qualifications.

I offer advice across all areas including pensions, investments, protection, trusts and estate planning. I am very passionate about my work and clients alike, so you can be sure that when you're working with me that I will do everything in my power to offer you the best service possible.

When not hard at work, Ashley loves spending time with his two young children and watching the rugby.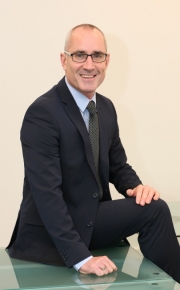 Simon Warburton, Financial Adviser
Tel.
07765 235207
Email.
simonchequersfinancial.co.uk
I am a Financial Adviser based in South Manchester, covering the Manchester and surrounding area. I have over 20 years of experience in a variety of finance-based roles from accountancy to consultancy, but have specialised in financial advice since 2006.

I provide a trustworthy, reliable, professional and friendly service to my clients, and pride myself on treating everyone the way I like to be treated. I strongly believe that "a customer is for life" and that relationships are the key to mutual success. My objective is to work closely with clients to understand their needs and develop long-lasting relationships, enabling them to achieve their goals and objectives by improving their financial well-being. I offer advice on areas which include Savings & Investments, Pensions & Retirement Planning and Individual & Family Protection.
Carl Scott, Financial Adviser
Tel.
07813 067701
Email.
carl.scottcamarguewealth.com
My name is Carl and I am a Level 4 qualified Financial Adviser with an IFS Diploma. Over the past 17 years, I have worked as a Wealth Planner for The Cooperative Bank, AXA Wealth and also The Chambers Partnership as an IFA. As well as providing sound financial advice, I take great care with all of my corporate clients when looking after their financial planning needs.

In my spare time, I enjoy playing golf, training as an amateur boxer, and walking my dog Hugo.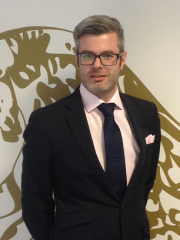 Ross Wyllie, Financial Adviser
Tel.
07525 190173
Email.
ross.wylliecamarguewealth.com
Ross has been with the Camargue Group since we began back in 2011 and has worked in financial services for the last 19 years. He has a broad experience in dealing with high net worth individuals from a personal and business perspective.

Ross' main mantra is to add value to his clients' lives by using his own chosen expertise in working with Company Owners and Entrepreneurs. Ross has a detailed understanding of those set up through Ltd companies and of a corporate nature. The taxation aspects and needs of a corporate setup are vastly different to those of a standard personal setup. Ross will go that extra mile to make sure he finds every way possible to add value.

Over the last 19 years, Ross has built a network of trusted associated businesses so that when there is something that falls outside of our remit then it is very likely Ross knows who would be best to help a client in that specialist area.

An avid golfer, he is always very open to a game of golf at any opportunity being the very sociable and outgoing chap that he is.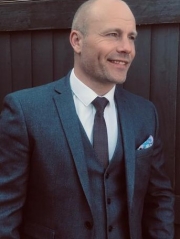 Michael Aistrop, Financial Adviser
Tel.
07387 818870
Email.
michael.aistropcamarguewealth.com
After many successful years leading and managing large teams within the service industry, I began a career in financial services as a Business Consultant in 2013. Working for one of UK's most dynamic and innovative insurance providers, I gained a broad experience of the Life and Health market selling products and solutions to brokers, financial advisers and wealth managers. After joining Camargue Wealth as a protection adviser, I knew I wanted to do more to help my customers so became a Level 4 qualified Financial Adviser.

My customers are at the heart of everything I do, and I have a strong passion for understanding their needs. I will work tirelessly to deliver the right product for a client, family or business, using my absolute understanding of the industry to identify the most beneficial and suitable solution.

I am tremendously sociable and love to meet new people. In my spare time, my wife and I enjoy hosting social events for our family and close friends. I am also incredibly passionate about fitness and enjoy a brutal weekly routine of HIIT sessions and running. Most of all, I am avid supporter of my three children and their sporting activities, and can often be found cheering them on at the football pitch and in the audience of many dance performances!

Joseph Obeng, Financial Adviser & Pension Transfer Specialist
Tel.
07595 640762
Email.
joseph.obengqwealth.com
My name is Joseph and my aim is to help inspire people to make smart financial decisions, to help them secure their financial future, as well as thinking about today. I have found success in having the ethos of offering quality face-to-face financial advice, and commitment to building trusted and enduring relationships with my clients.

I specialise in working with entrepreneurs, company directors and families. All have similar issues in that they have little time to manage their financial affairs effectively and are looking to enhance their wealth, take advantage of tax opportunities or ensure that they can maintain their lifestyle during retirement. I also hold the Pension Transfer Specialist license to help people with decision-making regarding their current pensions.

When I am not advising clients, my time is spent with my partner and son. Having come from a challenged background, I feel a sense of responsibility to use my position to share my knowledge with others and help secure their future.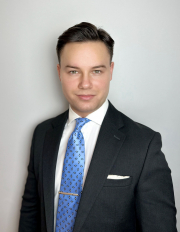 Joe Heaword, Financial Adviser
Tel.
07495 718871
Email.
joe.heawordcamarguewealth.com
I am a passionate and diligent Financial Adviser. I have always had a passion for finance, problem solving, and helping others, and paired with my vast experience in Financial Services, I am able to exercise these skills every day.

My utmost priority is providing my clients with quality advice and ensuring they are placed in the best financial position, specifically tailored to their individual circumstances and objectives. I pride myself on being thorough, making sure that I know my clients inside and out, so we can jointly understand all the obstacles, and solutions, for achieving the goals at hand. Knowledge is key to making a confident decision which I why I believe that great advice means moving ahead together, not according to an agenda.

Whilst I love spending time helping clients, I also enjoy keeping fit via the going to the gym, partaking in a dodgy round of golf, or supporting the mighty Red Devils.

Ian Hulmes, Financial Adviser
Tel.
07539 449822
Email.
ian.hulmescamarguewealth.com
Ian started his career in 1989 as a financial adviser with Refuge Assurance before joining Royal London Insurance in 1991 where he was involved in more complex financial advice.

In 2003, Ian joined HBOS in the bancassurance marketplace and enjoyed a further 9 years helping customers to save money, increase profits, avoid tax, and protect their assets and family. Since then Ian has worked as a Planner Manager at Nationwide Building Society and has now joined Camargue Chambers LLP.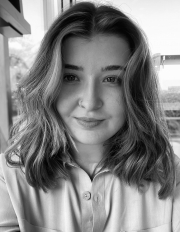 Lizzie McEvoy, Administration Manager
Tel.
03000 309945
Email.
lizzie.mcevoycamarguewealth.com
Lizzie first began her career in Financial Services in 2018, previously working within the childcare industry as a nursery nurse and nanny.

In her spare time, Lizzie enjoys spending time with her Husband, friends or forever-growing family. She particularly loves to bake and go on the occasional secret shopping trip.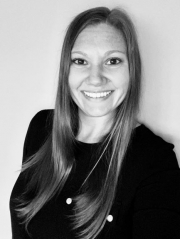 Nicole Clitheroe, Paraplanner & Executive Assistant to the Directors
After moving to the United Kingdom in 2013, Nicole opted for a career change to financial services which she has thoroughly come to embrace. Her previous pension experience working at Royal London and former role as relationship manager at a boutique investment platform have laid a solid foundation for her to build her career. Now acting as a company paraplanner for the Camargue Group, Nicole holds the DipFA qualification from LIBF, as well as CeMAP and CeRER, and is ready to use her industry knowledge to explore the advisory side of financial services.

Before she had a toddler, Nicole enjoyed golf, baking and travelling, but now settles for an uninterrupted hour of Netflix.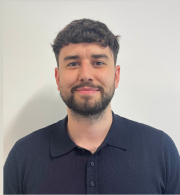 Chris Boxer, Administrator
Chris began his career in financial services in 2018 following his graduation from Sheffield Hallam University. Joining Camargue Group in July 2022 as an office administrator, Chris is now looking to work towards a Level 4 Diploma in Financial Planning.

Chris enjoys watching football and keeping active by running and going to the gym.
Transferring out of a Final Salary scheme is unlikely to be in the best interests of most people.